The Urban Business Alliance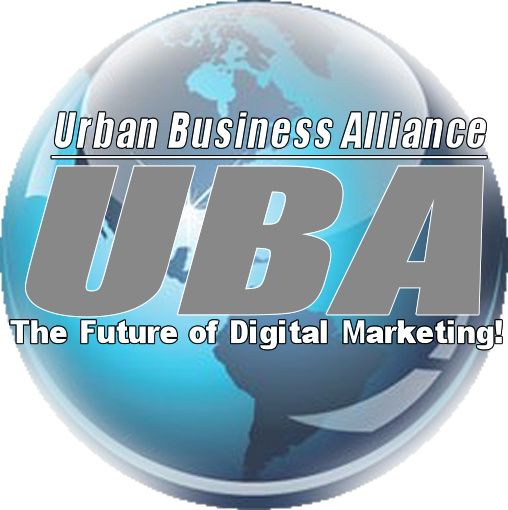 Join The Advertising Challenge Click Here
The UBA is an organization dedicated to providing urban owned and operated businesses with the tools and resources needed to survive in today's economic jungle. By building a base of viable businesses alliances we will educate, promote, grow, and build new/existing urban businesses. These things will take place in a systematic process:
1. Engage- Through our monthly networking and seminar series "A return to the Harlem Renaissance-Rebuilding the Urban Business Community" we provide urban business owners with information that will assist them in providing better customer service, developing a long term plan for success, creating employee loyalty as well as other business related programs.

2. Evaluate - By developing a marketing program we will show these businesses how Cooperative Marketing™ can benefit them. Our program the "Urban Passport™" will give these businesses the opportunity to benefit from various types of Digital advertising for as little as $100.00 a month.

3. Execute - We will provide our member businesses with access to resources such as funding sources that can help them expand their businesses or start new ventures. We will instruct them on the steps necessary to produce a business plan, market the plan and go after funding.

4. Build- The member businesses will also strive to build stronger ties with the community in an effort to build new businesses by developing youth mentoring programs to ensure that the future of Urban Businesses are secure through the building up of the future business leaders of the urban community.

The UBA will hold monthly meetings for current and potential members. These meeting will provide members with an opportunity to talk about the issues that they are facing and what they would like to see done. We will also plan the monthly Community Fairs and setup the presenting members. The UBA will also hold quarterly business expos that will show case businesses throughout Central Florida and will also host an annual Urban Business Conference that will bring in businesses from all over the country.
This is your company's opportunity to become a part of the UBA Monthly Community Fairs and the Quarterly Business Expos. This sponsorship package will give you a distinctive presence with the upwardly mobile Urban business community as well as the urban community in general.