Giving the next generation the tools to go beyond...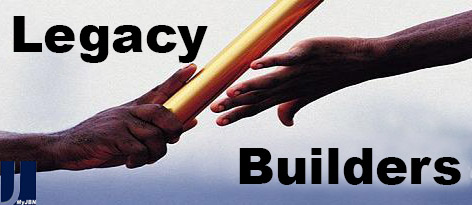 Giving the next generation the tools to move beyond...

Legacy Builders Program
Urban Passport Promotional Deal


The Urban Business Alliance Legacy Builders:
Target Cities: Atlanta, Austin, South Florida,
Orlando, Jacksonville, Langston/Oklahoma City,
Charlotte, DMV, Houston, Chicago & New Orleans!
Do you want to reach a qualified and loyal college alumni base? Then our program is the
one for you! Reach tens of thousands of educated progressive minded consumers
from all across the country for only $350 for the ENTIRE Year!
SIGN UP HERE:
https://myjbn.com/up/ vsignup.html

PAY HERE:
https://www.paypal.me/JBN150for12Deal/350
There are 7 of these spots in each market!

Deal - If you own an insurance agency in the Metro area of any of the cities listed, and are one of the first 5 businesses in your market to sign up You will receive double the number of ads listed.
The Legacy Builder program is designed to increase the number of Black Americans buying Life Insurance policies for their family's security!!
Once we get 5 of the 10 businesses in a market we will launch a chapter of the Ujima Business Incubator and each business will get a Free 1 year membership. ($300 Annual Value)*
So you get all of this for only $350!

Here is what you get and what you must do:
Agent Receives the following:
Description of Services: Urban Passport/Legacy Builder Package
ONYX Membership: Cost-$300 for 12 months (One time payment)
1. Business Card ad in monthly Update EMail & Listing on biweekly email out
2. Unique QR Code generated for your Exclusive UP-Card
3. Standard Display Ad on Urban Passport Website
4. Discount Booth space at 3 Local Events*
5. Sponsorship of one biweekly newsletter during contract term
6. At least one Feature on your business during contract term
7. 1 In app push promotion during contract term
8. 2 Live In Game BCSN promotions to local market during contract term
9. 50 spots on the V108 The Vibe Radio Station, 15 spots on ITVN per month
Vendor must do the following:
Provide promo video and audio of why Life Insurance is important
Provide description of the different types of Life Insurance
Agree to come on to JBN network programs for interview
Create a 3 minute video called "Legacy Building in 2019"
Provide link to one of the network stations from their website



SIGN UP HERE:
https://myjbn.com/up/vsignup.html

PAY HERE:
https://www.paypal.me/JBN150for12Deal/350

Click Here To Get Our Advertising Deal Contract